Registration Information
all $ in CDN **
Note all music classes will have a translator if required
Auditors* – 3 Days
$250
All access to the schedule.
Complete Recordings of Masterclasses, Lectures and Concerts  (HD Video)
* First Come First Serve Registration
Auditor – 1 Day – Limited Passes
$90
All Access to the schedule for the day of the pass.
Venue
The Montreal Flute Festival will be held i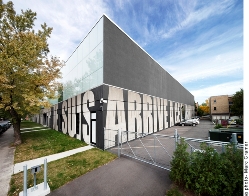 n at 4750 rue Henri-Julien inside the Conservatory in Montreal's famous Plateau district, beyond the festival you will find many attractions, festivals, restaurants and parcs in the surrounding area. Transportation is fast and cost affective by way of metro service. The conservatory is only a 5 minute walk from Metro station Mont-Royal.
Hotel Recommendations
We recommend that you look thru websites like Hotwire, Priceline, Airbnb for accommodations. But we can recommend some hotels that are conveniently near metro stations. Book ahead as summer is the busy season and hotels tend to be booked quite early. There are nearly 1000's of choices between big chain hotels to tiny boutique hotels which offer a unique experience for a modest price. If you require assistance we would be glad to help out with a budget friendly choice.

Holiday Inn Montreal Centreville Downtown
999 Rue Saint-Urbain, Montréal, QC H2Z 1K4
Hilton Garden Inn Montreal Centre-Ville
380 Rue Sherbrooke O, Montréal, QC H3A 0B1
Hotel Bonaventure Montreal
900 De La Gauchetiere W, Montreal, Quebec H5A 1E4, Canada